I can't wait to kick off the Christmas season with you guys this Sunday. While there are so many reasons to be a part of Glorious, I've narrowed them down to 5 reasons you need to be here on Sunday...
Start off your Christmas season in a spirit of worship.
With all the school functions, recitals, end of year functions, and shopping going on, it's easy to lose sight of what Christmas is truly about: the birth, life, resurrection and ultimate return of Christ! Start your season off worshipping God for giving us His Son as the Redeemer of all creation!
It's a great opportunity to invite that friend who loves good music but isn't really "into the whole church thing."
Got a friend you'd like to invite to church but just don't think he/she would come? Or perhaps you have invited them and they've turned you down with an "I'm just not into the whole church thing"? Glorious is a modern twist on Christmas led by the 11:30 worship band. Invite your friend to enjoy some great Christmas music ("Yeah, sure they're going to talk about Jesus…this is a church event after all, but don't worry…it's not a sermon.") and some delicious hot cocoa, tea or coffee afterward (a great opportunity to continue the conversation with your friend).
Christmas songs you can actually sing along to.
Do you find it really annoying when musicians change your Christmas favorites into a strange melody you can't sing along to? Well, fear not! A "modern twist" on your Christmas favorites doesn't mean "unfamiliar." You'll still be able to sing along...and I hope you will!
Free Childcare!
Yes, you heard that right. We're providing free childcare for infants through 4 year olds for both performances of Glorious. That means you don't have to find a babysitter and that friend you're trying to talk into coming doesn't have an excuse!
A special guest that'll blow your mind.
We're excited to welcome spoken word artist Adan Bean to this year's Glorious. Not familiar with him or wondering what exactly "spoken word" is? Check him out in this YouTube video.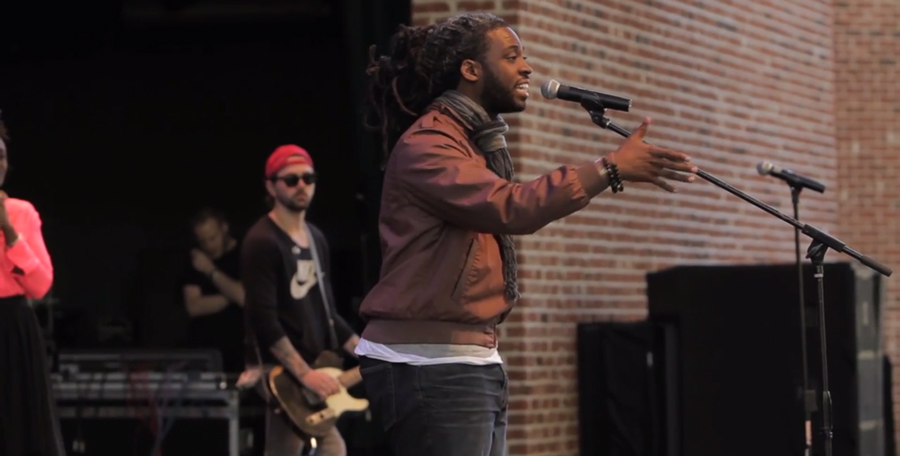 So, click on over to our Christmas site and download your free tickets...and don't forget to get your free Christmas songs while they're still available (through December 6).
---
Watch this year's TV spot for Glorious (and share it!)
Watch my message just for you, our church.
Glorious: A Christmas Night of Worship is Sunday, December 7 with events at 4pm & 7pm. Childcare for infants through 4 year olds is provided free of charge. Join us after the event for complimentary hot beverages at our special outdoor cafe.