Get involved in missions in 2015 and together we can make a global impact with the message of Jesus Christ.
Here are 3 ways to make missions personal...

KNOW
Find out where Shandon is heading! In about a week and half, you should be receiving the first issue of our new GO. Serve. magazine. In it are stories from those who went on mission trips last year, information about where we're headed, and an idea of what's next for missions at Shandon.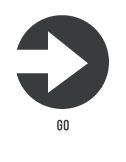 GO
Go on a trip! We're adding three new sites this year, including South Sudan and India. Begin praying about where God will send you or pray for those He is calling to go.
GIVE
Give through your tithes and offerings to the Global Harvest Fund. This is a special budget line in our church that we use to help send people on short-term trips and to support missionaries in the field full-time. These funds are also used for special missions projects.
---
Upcoming Mission Trip Interest Meetings
Scotland
This team will work with the International Mission Board missionaries to provide a VBS, bible studies for adults, a block party for the community, and personal evangelism. For more information, attend one of the interest meetings on Sunday, January 18 at 5pm in room B119 or Wednesday, January 21 at 6:35pm in room B227.
Nicaragua
This team will be ministering to an orphanage and around the barrio (village) handing out toiletry packets, leading a VBS and sharing Christ with those we meet. For more information, attend one of the interest meetings on Sunday, January 25 at 4pm in room A207 or Wednesday, January 28 at 6:35pm in room A207.