Last weekend, over 300 Shandon volunteers sacrificed a portion of their Saturday to serve our community with the love of Christ. From greeting shoppers and asking for donations at 18 Richland County stores, to transporting donations to Harvest Hope Food Bank, to sorting incoming donations at the food bank, you made it possible for Harvest Hope to have 33.7 tons more food than it started with on Saturday morning.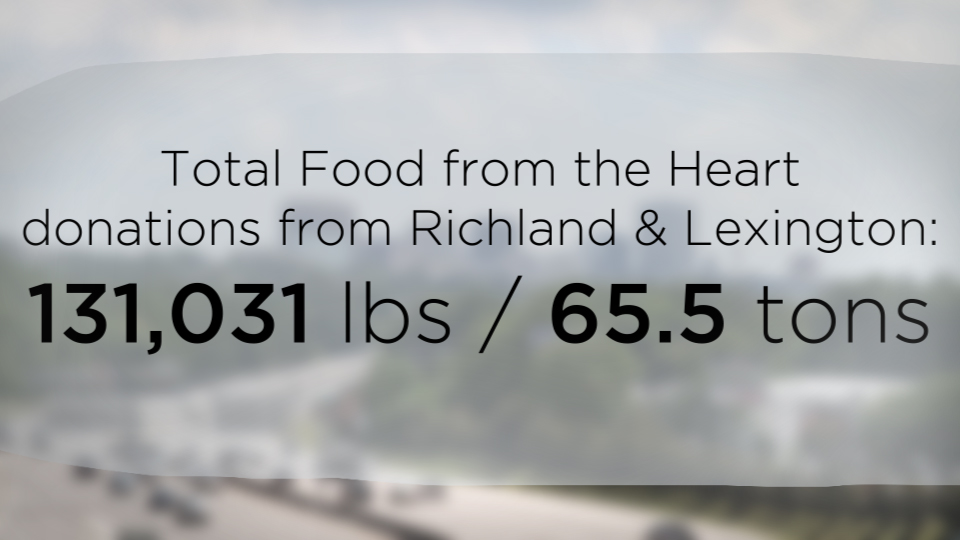 Together with our partner Northside Baptist Church (whose volunteers were stationed at Lexington County stores), Food from the Heart collected a record 65.5 tons of donations--that's over 101,000 meals that will go directly to the tables of our hungry neighbors in need.
Thank you for your hard work, Shandon, and thank you for being the hands and feet of Christ.
Visit our Facebook page for photos from this past Saturday's event.
"Then the King will say to those on His right, 'Come, you who are blessed of My Father, inherit the kingdom prepared for you from the foundation of the world.

For I was hungry, and you gave Me something to eat

..." Matthew 25:34