Shandon has partnered with Meadowfield Elementary School since 2008. Since the partnership's inception, Shandon volunteers have invested an estimated 2,287 man hours of service through school improvement/beautification efforts, the Good News Club (after school club), and hosting events--including a Mother's Day Store for the past three years.
The following post is from Pamela Gillam, parent of two Meadowfield students and chairperson of the School Improvement Council.
---
---
When I think about the Mother's Day Store at Meadowfield that Shandon Baptist Church organizes, it makes me giddy and brings tears to my eyes! Shandon brings to life an opportunity that most of our children do not have—the opportunity to give gifts to their loved ones on Mother's Day!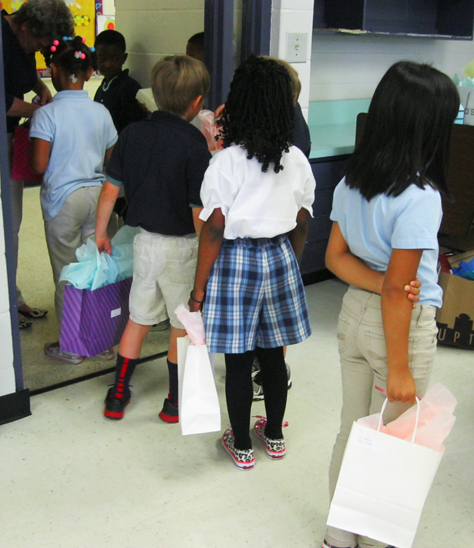 Did you know that 70% of the children at our school receive free or reduced lunch? About 30 of our children receive a backpack full of food on Fridays so they do not go hungry over the weekend. These children are parts of families who struggle to make ends meet. Giving a special gift on Mother's Day is really not an option for the majority if our children.
But you and your church make it happen! The children's eyes light up when they enter the store and see all of the items from which they get to choose. They take choosing a gift very seriously and select with much care. If the teachers would let them, they would spend even more time picking out a gift!
As many of you may can attest, we mothers and caregivers love the special treasures our children bring home to us. I wear with pride my faux diamond and sapphire bracelet, peridot earrings (my son's birthstone), scarf and silver purse that my children have picked out for me over the years.
I especially love the big grins on their faces when they present me with their gifts and the stories of why they chose them. It's hard not to brag to my friends about these special possessions. I mostly love to tell my friends about this wonderful opportunity Shandon has blessed our children with at Meadowfield—you make wishes come true. Thank you!
Pamela Gillam
Parent of a 3rd and 5th grader at Meadowfield
& Chairperson of the Meadowfield School Improvement Council
---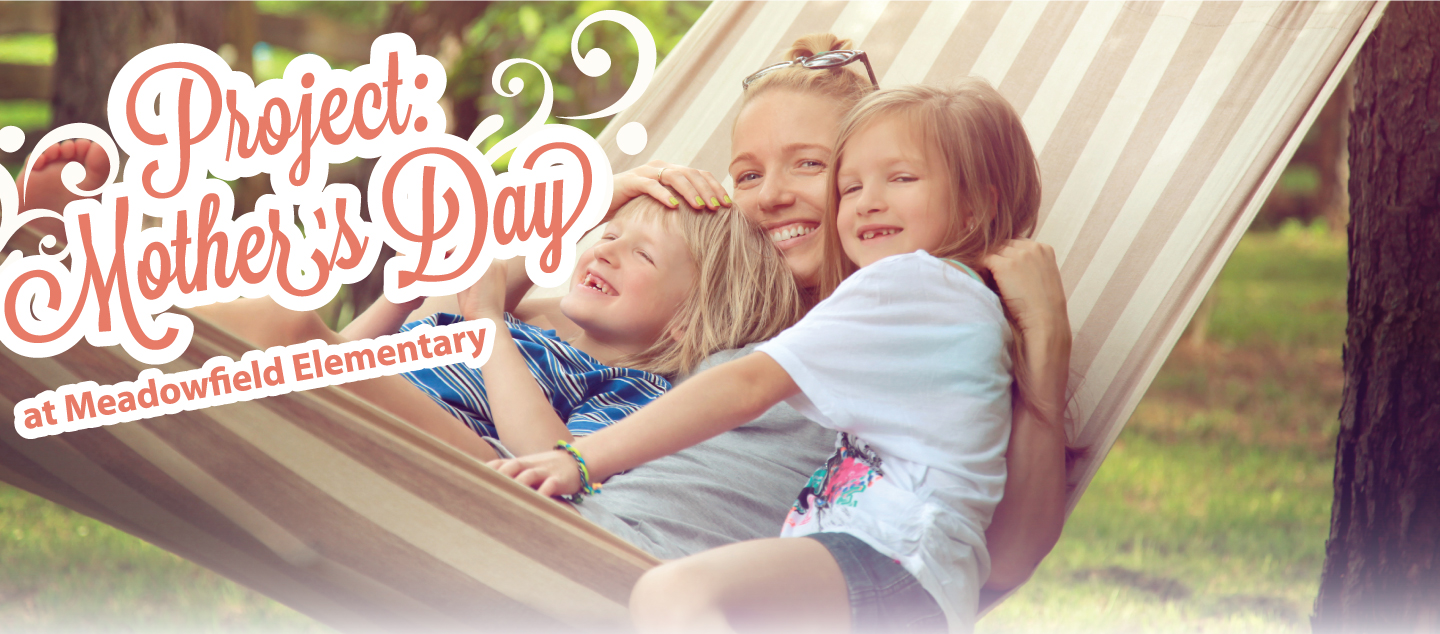 How to Help with Project Mother's Day
May 4-6, Shandon volunteers will set up and staff a Mother's Day Store at Meadowfield Elementary School, where over 600 students will have the opportunity to select a free gift for their moms.
Donate Gift Items
Donate items in your Sunday School class through April 26.
Stationery/Pens
Mugs
Lotion/Bath items
Baskets
Pictures & Photo Frames (8x10 or smaller)
Vases/Floral Arrangements/Silk Plants
Figurines
Purses/Totes/Handbags
Scarves
Table Linens
Please do not donate clothing, seasonal/holiday items or live plants/flowers.
Volunteer in the Store
Store Organization: Monday, May 4 from 9am-noon
Store Staffing: Tuesday, May 5 & Wednesday, May 6 from 9am-1pm
Store Tear-Down: Wednesday, May 6 from 1-2pm
To volunteer in the store, sign up below or contact Krystal Durant for more information: or (803) 782-1300.