Our "803 Student Ministries" (middle and high school) have seen tremendous growth over the past 6 years. To continue to reach and disciple students in grades 6-12, we are expanding our Student Ministry staff in 2016.
Shandon's Student Minister, Frank Shimkus, will continue his leadership of our Student Ministry as a whole. Chad Moore, who has been serving as our Middle School Minister since May 2012, will become our High School Minister (and is also assuming oversight of our Men's Ministry). For the position of Middle School Minister, Travis Teague is coming in view of a call this Sunday, January 3.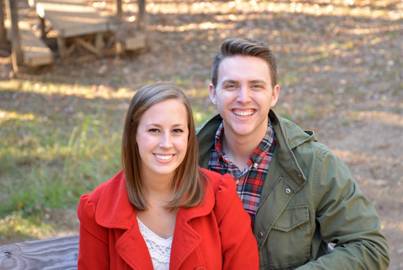 Travis is a native of the Midlands. He completed his undergraduate studies at Clemson University in 2013 and has seen been serving in various student and college ministry capacities at Riverland Hills Baptist Church (Irmo, SC) and also working at the South Carolina Baptist Convention. He began graduate studies at Southeastern Baptist Theological Seminary in January 2015, and expects to complete his Masters of Divinity in 2018.
We're thrilled to present Travis Teague to you as our recommendation for the position of Middle School Minister. Get to know him a bit below, and join us this Sunday as he comes in view of a call.
How did you get started in ministry?
Following my salvation my sophomore year at Clemson, I began to get involved in the local church serving as a leader for students. I quickly found a love for pouring into youth and helping them grow in their relationship with the Lord. When it came time for me to graduate Clemson I struggled to figure out where the Lord was leading me to work. I felt a call to ministry, but at that point felt that God was calling me to work in a secular environment for a season. The pull toward ministry never left, and about a year and a half later I was applying to seminary and seeking full-time employment in the local church.
What do you love about student ministry?
I love working with students because of the fast-paced, exciting environment and the opportunity to be involved in some of the most crucial years of students' lives. I spent a lot of my middle and high school years struggling to find meaning and purpose and filling my life with whatever I could find to make myself feel good.
Tell us about meeting your wife, Mellette.
Mellette and I met while we were students at Clemson. I was a sophomore and she was a freshman. We met at a party that one of my friends was throwing. She was there with her roommate simply to drive people home that evening and I quickly noticed something different in her than most of the people I had surrounded myself with. I was not a believer at the time. As we began to talk and hang out more, she helped me realize that I was not truly a Christian. Even though I had been baptized when I was in eighth grade, I had never truly placed my faith in Jesus Christ. Mellette helped lead me toward Him. We were married on June 7, 2014.
What do you like to do for fun?
Some of my hobbies include reading; hanging out with Mellette, our dog Bali, and close friends; experimenting with coffee and different recipes; and playing sports of any kind.
What's one of the coolest places you've ever visited?
I got to spend 2 months in Japan when I was in college as part of a study abroad program for my major. I lived with a host family in Kyoto, and spent time traveling through the country seeing sights and learning about the culture. The food was probably my favorite part.
Have you made any New Year's resolutions?
For 2016 I really want to be more active. I hope that this year I will be able to spend time exercising (isn't that everyone's resolution?) and playing more basketball (get ready, 803 Middle School!).