---
BIBLE STUDIES
For questions about Women's Ministry Bible Studies, email Denise Hoft, the Women's Ministry Coordinator, at or call the church office: 782-1300.

TUESDAY MORNINGS, 9:30-11:30AM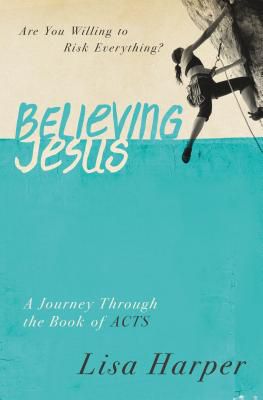 Believing Jesus, Lisa Harper
8-week study, April 5 through May 24
Room B214 | Cost: $13.00
Facilitated by Cathy Banks
*Childcare is not available for this study.
Author Lisa Harper takes a look at the lives of the believers in Acts and how Jesus' command to spread the gospel forever shaped their lives. Learn more
---
The Mom's Bible Study: Raising Up Boys & Girls
4-week study, April 5 - April 26, 2016
Room: The Zone | Cost: $0
Facilitated by Mimi Brookshire, Children's Minister
*Childcare available for infants-4's
Our days are jam packed! We are busy! We are going to explore God's word to see how to make time for ourselves and how God wants us to use our time to pursue our unique passions and gifts. The Mom's Bible Study provides a time for moms to come together and study God's Word while enjoying childcare at no cost.
---
WEDNESDAY EVENINGS, 6:35-7:45pm

Workbooks can be purchased at the first Bible study with cash or check.
Childcare is available for infants through 5th grade. If your kids are not enrolled in Wednesday Nights for Kids (Children's Choir and/or AWANA), please make your reservations below.
Scheduling Note: Children's Choir & AWANA end May 4. Please use the childcare reservation form below to request childcare for the remaining weeks of your Bible study.
Seamless, by Angie Smith
7-week study, April 6 through May 18
Room B214 | Cost: $13.00
Facilitated by Kim Sawyer & Cathy Banks
Seamless covers the people, places and promises of the Bible, tying them together into the greater story of Scripture. Each week of study features key information that ties all of scripture together into the seamless truth of the gospel message and is accompanied by maps, general Bible facts, and word studies. Learn more
---
Girlfriend Revolution, by Susan Thomas
8-week study, April 6 through May 25
Room B203 | Cost: $15.00 Purchase book here
Facilitated by Gayle Haddock & Sara Martin
Girlfriend Revolution is designed to equip God's daughters to experience a passionate life in Christ and enjoy the gift of God-given friendship! Discover God's design for authentic friendships with Susan Thomas, who was the speaker at this year's Women's Conference (February 2016). Learn more
---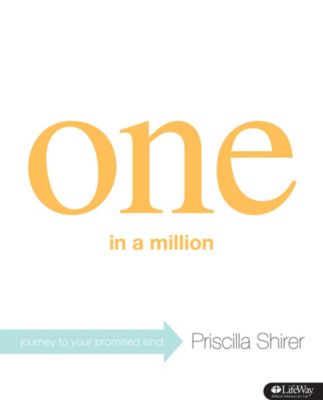 One in a Million, by Priscilla Shirer
7-week study, April 6 through May 18
Room B227| Cost: $13.00
Facilitated by Faye Reed
Priscilla encourages you to fully engage in the abundant life God has waiting for those who will allow Him to take the lead in daily living.One in a Million is an opportunity for you to experience your deliverance from strongholds, to conquer your wilderness living, and to claim your God-given inheritance. Learn more
---
WEDNESDAY MORNINGS, 9:15-11:45AM
starting January 27
Precept Bible Study: Acts, Part 2
9-week study (through March 30)
Room C202 | Cost: $25
Facilitated by Bebe Carter
*Childcare is not available for this study.
Learn how to witness and how to live an authentic Christian life in all circumstances in the power of the Holy Spirit. Learn to be like Paul, to be bold in proclaiming the name of Jesus and to trust our sovereign Lord who enables us to endure. Precept Bible studies are inductive studies in an easy-to-follow, daily format that take approximately one hour per day. This is part 2 of a two part study; however, it is not necessary to have taken part 1 to participate in part 2. Learn more
To register or for questions, email Bebe Carter at .
---
Previous Messages
Enjoy and share the messages from past Women's Ministry events.
Girlfriend Revolution Conference with Susan Thomas | February 26-27, 2016
Friday evening session Download the MP3
Ladies Night Out with Jennifer Thomas | November 1, 2015
"The 5 Languages of Apology" Download the MP3
Summer Oasis with Renae Nicholes | July 12, 2015
"Living the Abundant Life" Download the MP3
Download the "Choose Life" printable verse: 5x7 8x10
iThrive Spring Conference with Delaine Blackwell | March 6, 2015
"Grow Wherever You Are" Download the MP3
Ladies Night Out with Sherry Bradshaw | October 26, 2014
"Growing in Faith" Download the MP3
Summer Oasis with Gayle Haddock | July 16, 2014
"Rooted" Download the MP3 Download Notes
Ladies Night Out with Amy Petersen | November 3, 2013
"Defined by Grace" Download the MP3